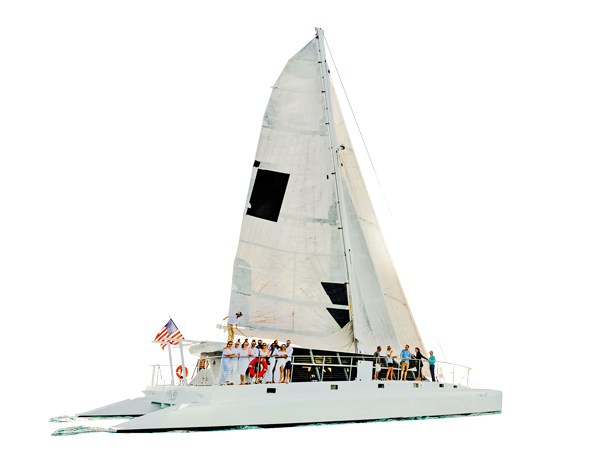 SV Argo Navis is a 75ft long, 35ft beam, luxury catamaran — the last boat built in Key West, Florida. She sails year-round in Key West, offering sunset sails, brunch sails and private charters. She's also available dockside as an event venue for corporate meetings, classes, summits & seminars.
Come sail as you are…and experience Key West with our peaceful morning mimosa sails and our sunset sails, which showcase the breathtakingly beautiful and colorful evening sky. Sailing aboard the Argo is a must do with any visit, and is surely the classiest, most elegant way to get on the water. If you are interested in a more unique experience, please contact us about planning a custom private charter for your group or event. We can help you create a custom wedding charter for you and your family's perfect day on the water.
Book Now
Key West Sailing Charters


Hindu Charters is a family-owned, local business sailing out of both Key West, Florida and Provincetown, Massachusetts, with Schooner Hindu splitting the seasons between the two ports of call. One of the oldest, most historic wooden schooners in the Florida Keys, sailing out of Provincetown, Massachusetts since 1946. Built in 1925, Hindu is 90 years young and sails as good as she looks, and will be available for sailing charters in Provincetown. To help with her restoration, we're offering the same amazing experience, on our luxury catamaran.
FRIENDS & COMMUNITY PARTNERS